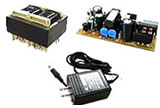 Head Office
6-1-5, Kamihigashi, Hirano-ku Osaka
547-0002 Japan
Tel. +81-6-6791-8151
Fax. +81-6-6794-3434
Our Services
Among services offered by Kami to the power electronics industry, we also engage in the following:
Contract manufacturing and servicing of products in custom quantities for our clients
Testing and analyzing materials. Our facilities comply with RoHS.
Manufacturing & designing of products.
Among other major market offerings, Kami can supply manufacturing equipment and provide maintenance service. Kami is also quite adept at providing the service to any company that wants to sell Kami Electronics' products.  Kami is certified on Japanese Safety Regulation PSE.
Contract Manufacturing & Servicing
High Quality Maintenance Service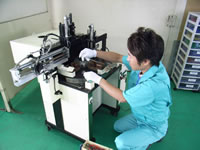 Test and Analysis
The Analyzer for lead, cadmium, mercury, chromium hexavalent, PBB, PBDE.
Apply to RoHS Directive(2002/95/EC)
Pb(1,000ppm max.),Cd(100ppm max.), Hg(1,000ppm max.), Cr+6(1,000ppm max.),
PBB(1,000ppm max.) and PBDE(1,000ppm max.)
Manufacturing Equipment Supply
TESTING MACHINE FOR THE TRANSFORMERS
This machine is very efficient, and safe and reliable for voltage resistance ( has two earths).
This machine can test the NC Pin condition also.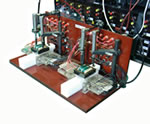 TURNTABLE STYLE WELDING MACHINE
CAULKING
How The machine works
PIN INSERTING MACHINE